Things not to do on a Saturday Morning
Besides waking up on a park bench or getting arrested driving home from a crazy Friday, this should probably be on the list of things that I shouldn't do when I am bored on a Saturday morning.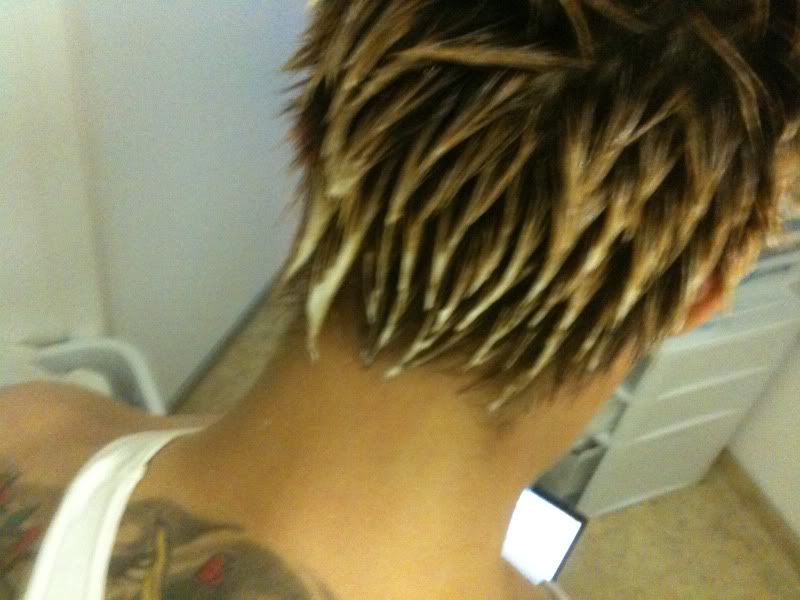 Thaat's right kiddos. I got bored and decided to bleach my own hair.
With the advice from Mallory I went to Sally Beauty Supply store and bought an off the scalp bleach kit. I didn't realize the different from on the scalp to off the scalp, which probably should have been more apparent to me than it ended up being, until after I got back home. I mixed up bleach stuff and decided to toss the cap thing it came with, instead I just put it in the gloves and applied the mixture by hand. I wasn't planning to go all the way to the roots anyways, so I guess it worked out alright.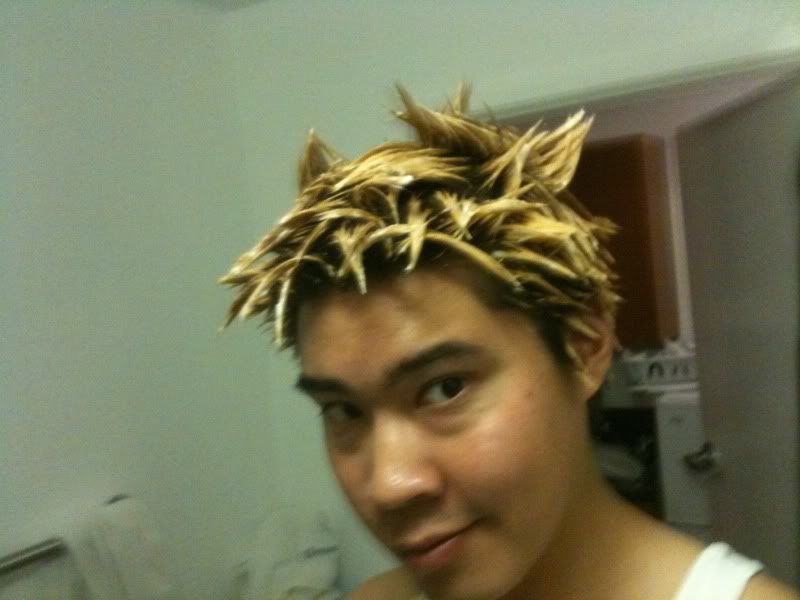 The hard part was applying it to everything myself since I was too impatient to wait for anyone and I had work the following Sunday. Some how I decided to get most of and it and didn't turn out too bad, a little hard to see the back of my head when I was doing it though so I just went by feel. My friend Doreen also mentioned to me to leave it in my hair longer than the suggested time. For my naturally dark hair it said to leave it in for about 60-90 minutes, so I did 70. I wasn't aiming for it to be SUPER bright, so it worked out well for me.
And the results are…. *drum roll*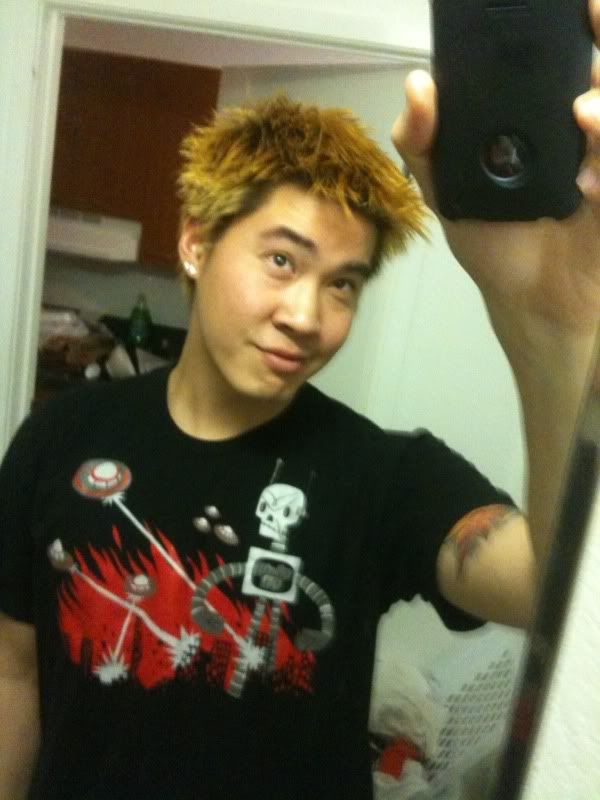 The sides of my head are pretty damn bright. The top looks like it is darker because I didn't go down to the roots and there is so much hair up there, however if you actually lift up the hair on the top it is just as bright as the sides.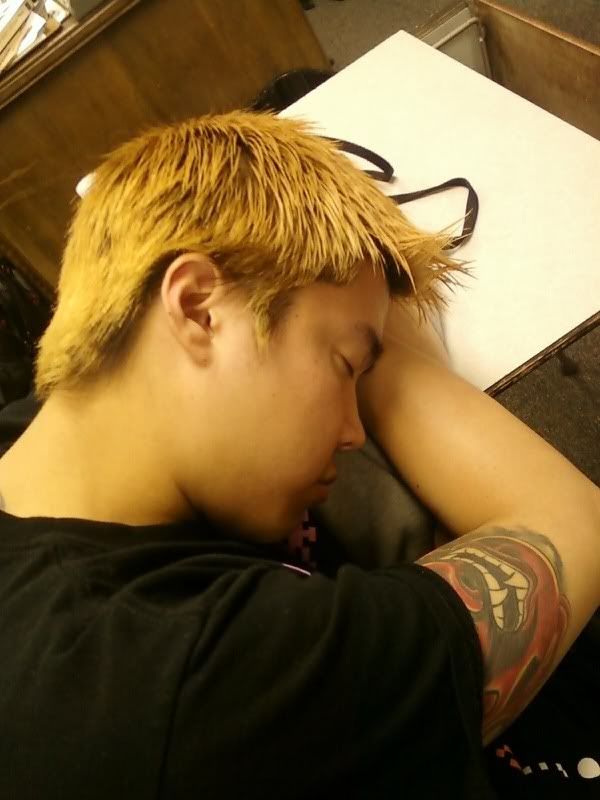 Here's a picture of the sides and some of the back. Someone caught me sleeping while we were working on a project over the weekend. Overall I like it, something new since I have been bored with my hair for a while now. Probably will end up looking pretty bad when my hair grows out because it was applied pretty uneven haha. Killed some time though and has got a lot of interesting reactions though.
So what do you all think?! Ever bleached your own hair? Share your hair experiences!